SUNDAY MASS IS OFFERED AT 6PM. 
Starting next Sunday, Aug 9, we will have to limit the number of church attendees to 14 people. This is due to the new municipal emergency order in effect through the month of August. If we are not able to seat you at Mass you can watch the recorded Mass from SEAS and receive Holy Communion after Mass.
Updated 8/2/20
ADORATION OF THE BLESSED SACRAMENT IS HELD AT THE USUAL TIMES:   Mondays, Tuesdays, and Thursdays from 6:30-7:30 PM and Wednesdays from 9-10 AM
You may go to https://www.akseas.net/ to get updates from  Fr Scott and Fr Whitney.
Follow Saint Elizabeth Ann Seton Catholic Parish-Anchorage, Alaska on Facebook to watch Mass live streamed or recorded.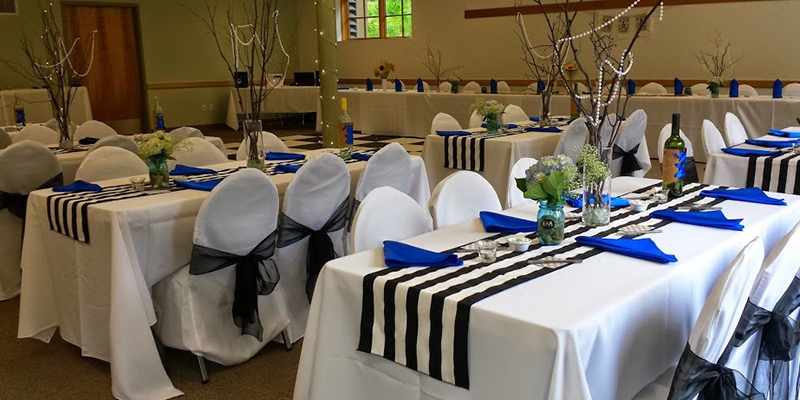 The Meadows Community Center is available for wedding receptions and rehearsal dinners, meetings and classes of nonprofit groups.
Welcome to the Chapel of Our Lady of the Snows and The Meadows Community Center's web site. We opened the doors of our new building on Christmas Eve 2005.
We welcome you to book our chapel for spiritual and religious services and our community center for wedding receptions and rehearsal dinners, as well as for meetings and classes for nonprofit groups.
Our Mission is to serve the spiritual and communal needs of the Girdwood community and those who visit.
You are welcome to join us for Catholic Mass on Sundays at 6:00 PM.  Please check our calendar for the current schedule of Adoration of the Blessed Sacrament.
DONATE on-line to Our Lady of the Snows by clicking the button below: